Golden Era Game of the Week 11/4/06: Oli Boo Chu
Posted: Sat Nov 04, 2006 3:13 pm
Golden Era Game of the Week
See introduction

here
The Game:
Oli Boo Chu
romname:
olibochu
Screenshot: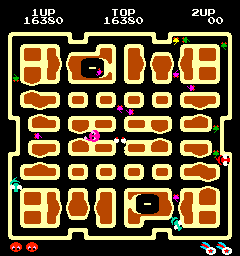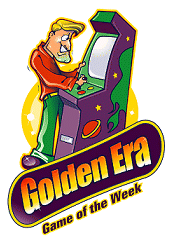 (click to see current MARP scores)
Reward:
$25 (usd)
Deadline for submission to MARP:
November 10, 2006 2359 hours GMT
Further Bounty:
none
Sort of a weird ripoff of Make Trax. The "Boo" are lizards and the "Chu" are rats in case you can't tell. No idea what "Oli" means.
Explanation of how to play is on the flyer:
http://www.arcadeflyers.com/flyers/tai/57144502.jpg
Random prize:
One player submitting in excess of 84,540 points, selected randomly from those who do, will receive a Simpsons Noiseland Arcade playset, featuring such titles as Larry the Looter, Slug Fest, and Nuke Canada:
(Click for larger image)
Use WolfMAME .106
On Deck game:
Tower of Druaga