KNOCK OUT 7TH EDITION
Gemant ZBL-Fukuda, Marco Marocco and Metrackle proudly announce the 7th edition of the MAME Knockout Championships (the real MAME World's Championship). This year is the 10th anniversary of MARP and this event deserves to be celebrated with a high number of challengers, which will try to prevent the threepeat of BBH. After six editions of Knock Out it's right to remember the past winners of the contest:
--------------------- GOLD BOOK ---------------------
KNOCK OUT 1st EDITION (2001) PHIL LAMAT (FRANCE)

KNOCK OUT 2ND EDITION (2002) BEN JOS WALBEEHM (USA)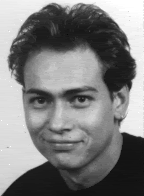 KNOCK OUT 3RD EDITION (2003) DESTRUCTOR (POLAND)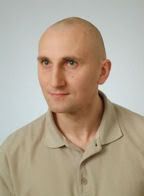 KNOCK OUT 4TH EDITION (2004) BBH (USA)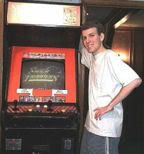 KNOCK OUT 5TH EDITION (2006) THE PRO (CANADA)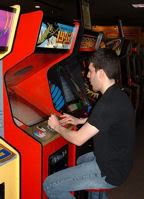 KNOCK OUT 6TH EDITION (2007) BBH (USA)
Like every year the rules of the contest are rebuilt and we hope the addictions can increase the interest in participation to this wonderful competition.
The Knock Out 7th edition will start at 19th of September, h. 20.00 GMT
.
GENERAL GUIDELINES FOR SUBMISSION:
1. In order to enter K7, it is sufficient to send your inps to MARP
with the subscription "K7"
after the start of the championship; in every case, we will open a topic on the forum entitled "K7 list of players", in which every player can announce (not forced, but pleasant) his partecipation, showing the country that s/he comes from. Of course, for new players at MARP, it's better to try some inp's submissions before the beginning.
2. You will see in the 1st round there are special targets for each game. If you get a target, please subscribe your submission with the following template:
K7 – TARGET A
(B, C, etc.).
3. For this tournament, we will only accept WolfMAME Plus 0.106. Other versions of WolfMAME will be permitted and indicated by the Coordinators only in the event that a game is discovered to have severe emulation/playback problems.
4. When submitting, please be sure to include the .wlf file along with the .inp file.
5. It is strongly encouraged to use the game's shortname as the filename when you submit your .inp/.wlf file. Long filenames can be a hassle for confirmers.
6. As is the case with regular MARP rules, only one credit is allowed. No continuing, and no starting a 2nd game after your 1st credit.
7. Recordings must be submitted within 48 hours of creation, except for the last day of competition on a round, anything submitted on the last day must be uploaded within 24 hours of playing.
8. Unless otherwise noted, all games are to be played on the default settings. If you're not sure your settings are default, delete the game's corresponding .cfg file from the cfg directory. Although they are usually accepted at MARP, recordings on "harder" settings will not be permitted for this tournament. If the game uses a bios file, please make sure that it too is set to "default", playing on a different bios can lead to playback problemsand sometimes results in changes to gameplay as well.
9. Final time before which a recording must be submitted to MARP is 19:59 GMT on the corresponding day. If MARP is down for an extended period of time, we will accept submissions via forum attachments on the thread for that week's game. Please do not submit recordings to the forum if MARP is not down.
10. There is no limit to the number of times you may submit on a game, as long as your new recording is a higher score than the previous recording. Regular uploading of scores is strongly encouraged since it makes for more interesting competition.
11. Average recorded speed must be 95% or higher. Use frameskip if you must.
12. If none of the three tournament coordinators can play back your recording, then your score will not be accepted. To help ensure that your recordings will work, please make sure that you delete/disable your nvram directory, and in the case of Neo-Geo games, delete/disable your memcard directory as well.
THE FORMAT
1ST STAGE: MASSIVE ELIMINATION ROUND
We think K6 had some good ideas but also some mistakes: so we try to correct something but preserving the structure. The first round will be composed by 3 games like last year. The championship begins with one elimination round who goes on for 29 days, one game for 9 days with a 24-hours period separating each game. The games will be announced every 10 days. Players do not necessarily have to enter the championships on the first week, it's possible to join the championships also from 2nd or 3rd game (of course having few chances to go on !). That's a great idea because it permits to a big number of players to compete against for a long period of time. For each game there will be a classification, with the following point system:

Position 01 -> 400 pts
Position 02 -> 350 pts
Position 03 -> 300 pts
Position 04 -> 270 pts
Position 05 -> 250 pts
Position 06 -> 230 pts
Position 07 -> 200 pts
Position 08 -> 185 pts
Position 09 -> 170 pts
Position 10 -> 155 pts
Position 11 -> 145 pts
Position 12 -> 135 pts
Position 13 -> 125 pts.

Then five points less for following positions till reaching ten points (36 th place). From 37 th place every player have 5 points.
This system recompenses the top players and penalizes the players after 36th place.
IMPORTANT: We have a new exciting idea: a system of bonus points for some targets to reach in the games of round 1. These bonus points are added to the points for the place reached: the targets need ability and in depth examination of the game, for example, three targets could be the followings:
TARGET A)
( COEFFICIENT OF DIFFICULTY 2 ) :
1CC NO MISS
.
If you finish the game without miss any life, you get a extra bonus. It is a rather affordable goal.
+ 50 PTS in scoreboard
TARGET B)
( COEFFICIENT OF DIFFICULTY 4 ) :
GET ALL TREASURES BONUS IN THE GAME
.
The difficulty grows significantly in this mission. If you get all the trasures hidden in the game, you obtain a good extra bonus.
+ 100 PTS in scoreboard
TARGET C)
( COEFFICIENT OF DIFFICULTY 8 ) :
GET IN THE GAME ALL 1UP BONUS ITEMS
.
It's very hard to find all the hidden 1up bonus items. If you get all the 1up hidden in the game, you obtain a super bonus.
+ 200 PTS in scoreboard
Remember to subscribe the submission with the target reached (GENERAL GUIDELINES FOR SUBMISSION, rule n. 2).
We think that for each game of round 1 it's necessary to have 9 days instead of 7, because there are more chances to reach the targets.
The top 6 players of round 1 get a bye to round 3. The followings 30 players go to round 2. The others go home.
It's very important to get top 6 because you avoid the terrible round 2 one on one. This system avoid players are content with low scores only to enter 36. Besides the target's score increase the battle in the single game: our prediction is that the players want obtain target's points to get a warp in round 3. In case of tie will pass the turn the player who has higher position in the three games (exemple: 2 players have 80 pts; one has got two times 3rd position, the other has got one time 1st position then other lower positions. The second player, who has 1st position, pass the turn).
2ND ROUND:
7 days (30 PLAYERS)
ONE ON ONE
for players from 7th place to 36th place. 15 vs 15. The seeding will be determined so: 7th vs 36th, 8th vs 35th etc. Winner moves on, loser goes home!
3RD ROUND:
14 days (21 PLAYERS)
ELITE ELIMINATION ROUND
15 players from round 2 + 6 players from round 1.
21 players will fight for 2 weeks in two games. The games will announced contemporaneously there will be no pauses in these two weeks. Top 8 move on, and the others go home. For this round we porpouse a different score system for each of the two weeks:

Position 01 -> 400 pts
Position 02 -> 350 pts
Position 03 -> 300 pts
Position 04 -> 270 pts
Position 05 -> 250 pts
Position 06 -> 230 pts
Position 07 -> 200 pts
Position 08 -> 185 pts
Position 09 -> 170 pts
Position 10 -> 155 pts
Position 11 -> 130 pts
Position 12 -> 120 pts
Position 13 -> 110 pts
Position 14 -> 100 pts
Position 15 -> 090 pts
Position 16 -> 080 pts
Position 17 -> 050 pts
Position 18 -> 045 pts
Position 19 -> 040 pts
Position 20 -> 035 pts
Position 21 -> 030 pts
4TH ROUND:
7 days (08 PLAYERS)
QUARTER FINAL
. 4 vs 4. The seeding of this round is based only on the results of round 3:
Match 1: 1st vs 8th
Match 2: 2nd vs 7th
Match 3: 3rd vs 6th
Match 4: 4th vs 5th
5TH ROUND:
7 days (04 PLAYERS)
HALF FINAL
. 2 vs 2.
Half final 1: Winner of Match 1 vs Winner of Match 4
Half final 2: Winner of Match 2 vs Winner of Match 3
6TH ROUND:
7 days (02 PLAYERS)
THE FINAL
. 1 vs 1.